What is Fructose Malabsorption?
Fructose is a monosaccaride that obtains from carbohydrates. They mainly found in all types of fruits, vegetables and honey. Some carbohydrates which contain polysaccharides, after metabolism, some of them can produce fructose. Fructose is also present in sugar which we daily consume as table sweet. Fructose is readily digestible and absorbable in our gastrointestinal track.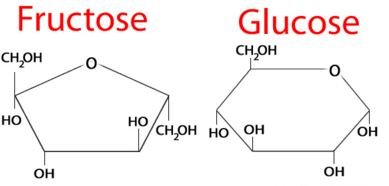 Image 1: Structure of glucose and fructose
Some people do not able to absorb fructose in the small intestines and resultant fructose does not reach in systemic circulation. Unabsorbed fructose reaches to large intestines, where bacteria degrades the fructose and produce gas which creates pressure in the gut wall and results to flatulence, bloating, abdominal spam.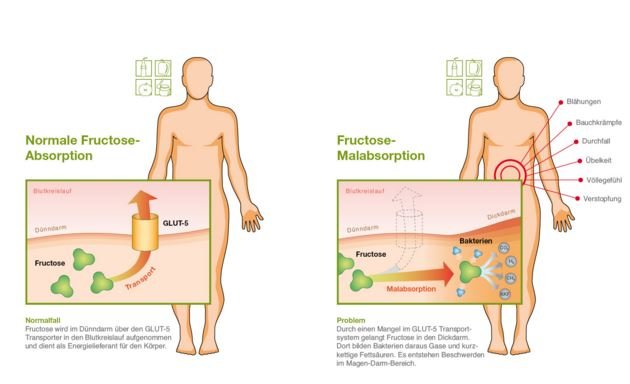 Image 2: Fructose normal absorption and malabsorption
Fructose Malabsorption Causes
Genetic Disorder
Inherited genetic disorder can be a possible cause of fructose malabsorption. In this condition, the slow bowel movement restrict the smooth flow of fructose and to readily absorb in the gut wall. Unabsorbed fructose stuck in the small intestine and allows growing bacteria which resultant as gas formation.
Deficiency of GLUT5 and GLUT2
GLUT5 and GLUT2 are fructose transporters, and helps to transport the fructose from the gut wall to the blood stream. This causes inadequate absorption of fructose, though this is a rare cause.
Bacterial overgrowth
Fructose is a good culture media for bacteria. If small intestine gets affected with bad bacterial growth, then they are stayed and multiply on the fructose which hinders the absorption of the fructose. Gas formation is a major symptom of this condition.
Fructose Malabsorption Symptoms
The symptoms associated with fructose malabsorption are quite common with other bowel disorders. Even celiac disease or gluten intolerance has the similar type of symptoms. Often symptomatic diagnosis can lead to misguide the experts.  Constipation or diarrhoea may be associated with fructose malabsorption, but it depends on underlying cause. In case of bacterial overgrowth chances of diarrhoea is increased, whereas if motility disturbance occurs, which leads to constipation. Following are the symptoms associated with fructose malabsorption:
swell up feeling of abdomen,
abdominal spasm and cramp,
Loss motion
Constipation,
Gas production and expulsion with sound from anal route
Acid reflux which associated with sour taste in mouth and heart burn
Nausea or vomiting.
General malaise with depression sometime interfere quality of life of the affected person.
Folic acid and zinc deficiency occur in blood serum in a similar proportion of fructose intolerant.
Fructose Malabsorption Diagnosis
Symptoms of fructose mal-absorption are quite similar with other gastrointestinal disorder, so symptomatic diagnosis is difficult. It is also advisable not to self determine mainly for patient who is suffering from fructose mal-absorption. Some children have hereditary fructose intolerance. In that case thorough family history may help to analyse the case.
Test
In case of severe frequent symptoms, then doctors prefer to conduct genetic test. Fructose breath test or hydrogen breath test also helps to diagnose the fructose malabsorption. This test does not require any complicated invasive process and easily to conduct.
In hydrogen breath test, individual has to intake almost 25 to 30 gm of fructose solution before breakfast, which can be prepared by mixing the powder fructose into water. With an interval of 1 hour, measure the hydrogen level in the exhaled air. Consecutive three data is collected. The basis of this test is synthesis of hydrogen gas which can be produce only when bacteria ferments undigested fructose in the large intestine which evolved hydrogen gas and reached in the pulmonary system through the systemic circulation.
Fructose Malabsorption Treatment
There is no enduring treatment available to treat the fructose malabsorption. The available treatments only control symptomatic approach. The symptoms will again reappear with intake of fructose.  To solve the discomfort associated with fructose then fructose and fructans contain food intake should be restricted.  The following suggestions will be helpful for fructose malabsorption:
Maximum intake of fructose should not increase above 0.5 gm/100gm of carbohydrate.
Maximum 0.2 gm of fructan/ meal
Fructose ratio with glucose should not be increased more than 1
Food contain sorbitol
Avoid adding corn syrup as sweetener.
Diet (Food List)
Free fructose is present in some natural food such as apple, mango, melon, pear, papaya, guava, watermelon etc. Honey is another source of free fructose. Avoiding these fruits and honey in diet can help to decrease fructose malabsorption disorder.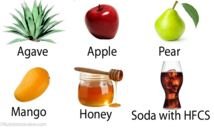 Image 3: Food with high fructose content
People with fructose malabsorption are also restricted to take canned fruit juice and corn syrup which are sometimes used as food sweetener.
Instead of fructose, glucose enriched fruits can be included which are apricot, blue berry, black berry, peach, plum, orange, lemon or any citrus fruits and other fruits like jackfruit, banana, kiwi etc.
References
http://www.mayoclinic.org/fructose-intolerance/expert-answers/faq-20058097
http://theceliacmd.com/2013/02/fructose-malabsorption-is-is-the-cause-of-my-tummy-troubles/
http://www.foodintolerances.org/food-intolerances-fructose.aspx
http://paleoleap.com/all-about-fructose-malabsorption/
http://fructosemalabsorptionhq.com/all-you-need-know-about-fructose-malabsorption